a place for hope and help through jesus christ
Where you'll experience genuine worship and fellowship, Biblical and Christ centered teaching, and an opportunity to grow and serve.
"...That ye may abound in hope, through the power of the Holy Ghost."
Romans 15:13 "And whatsoever ye do, do it heartily, as to the Lord, and not unto men; Knowing that of the Lord ye shall receive the reward of the inheritance: for ye serve the Lord Christ."
Colossians 3:23-24
I'm a paragraph. Click here to add your own text and edit me. It's easy. Just click "Edit Text" or double click me to add your own content and make changes to the font. I'm a great place for you to tell a story and let your users know a little more about you.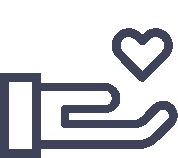 "Every man according as he purposeth in his heart, so let him give; not grudgingly, or of necessity: for God loveth a cheerful giver."